Weybridge Rowing Club from the air
---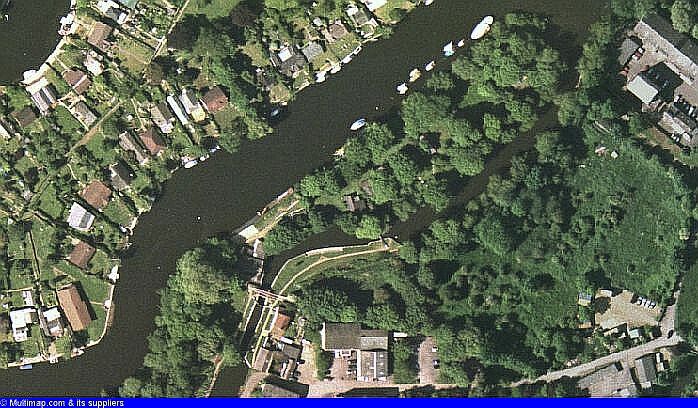 Aerial photograph of Thames Lock (bottom) with Weybridge Rowing Club's boathouse (just left of centre). The raft and some boats are clearly visible. We believe this superb photo was taken in 1999, but the exact date is unknown. It has a resolution of only 25centimetres !
Click on the picture to access this image on the
Multimap site
. Images of most areas within the M25 are available.